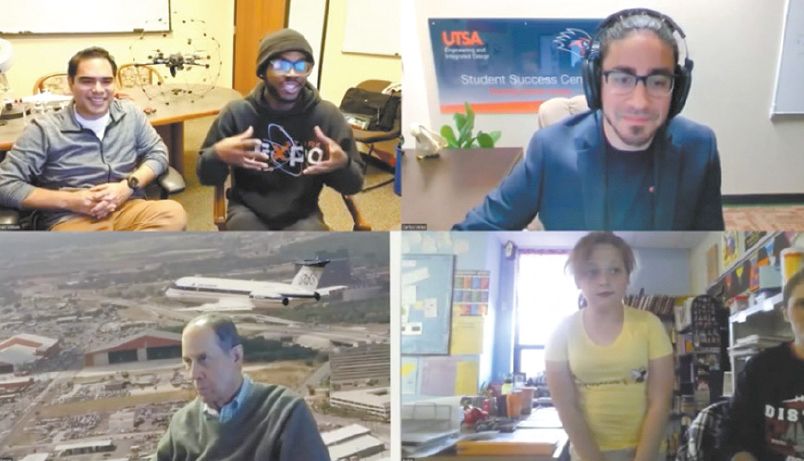 Frankford Elementary fifth graders participate in virtual drone class
Students in Rachel Robb's fifth grade class got to do a deep dive into the mechanics of flying and building drones through a virtual presentation through the Rural STEM Initiative from the Dee Howard International Education Foundation.
Frankford Elementary Principal Terri Bird said she was thrilled with being part of the DHEF's launch of its rural initiative.
She said that Jill Ford, assistant dean and director for the Klesse College of Engineering and Integrated Design Student Success Center at the University of Texas- San Antonio, reached out to her about the program.
"Jill provided our (school) name to Wayne Fagan, with the Dee Howard Foundation," Bird said. After discussing the educational possibilities with Bowling Green R-I School Superintendent Matt Frederickson, Bird said they were given the green light to proceed with the virtual initiative.
Frankford Elementary School students interacted with the presenters during the live program. 
---
Related News
Related Journal Posts